Callie Pattern:
Ravelry | Craftsy | Etsy | LoveKnitting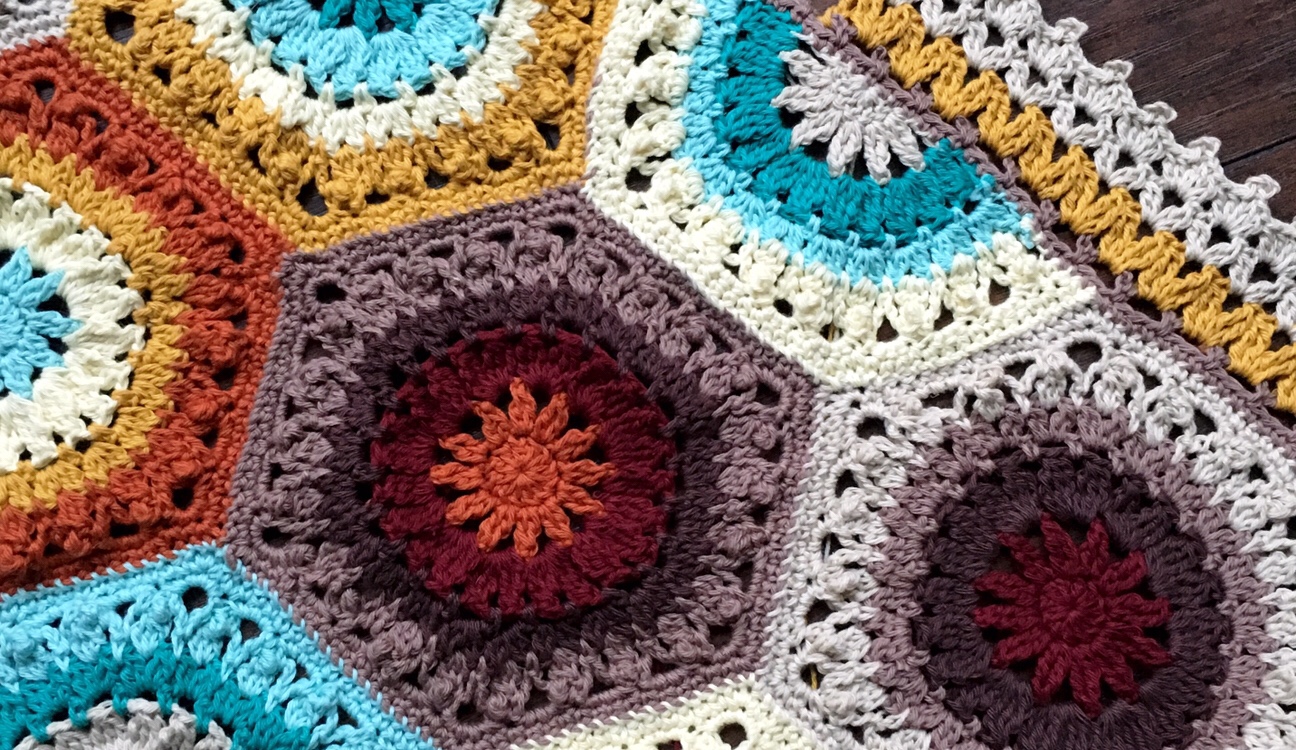 Info:
Alternate way to whip st join, instead of using the tails: YouTube Tutorial – Click here!
Notions/Spec
US Size 3.25mm hook, Tapestry needle for weaving ends
Gauge: Motif measures about 6.5in at widest point
Measurements: Finished piece measures about 70x58in
Yarn
Scheepjes "Cotton 8" (aff)
(100% Cotton; 50g/170m)
Color x No. of balls
Yarn A: 665 Light Blue Green x 3
Yarn B: 723 Sea Green x 3
Yarn C: 508 Soft Yellow x 3
Yarn D: 722 Ochre x 4
Yarn E: 671 Rust x 3
Yarn F: 717 Bordeaux x 3
Yarn G: 657 Dark Brown x 3
Yarn H: 659 Light Brown x 4
Yarn I: 656 Beige x 4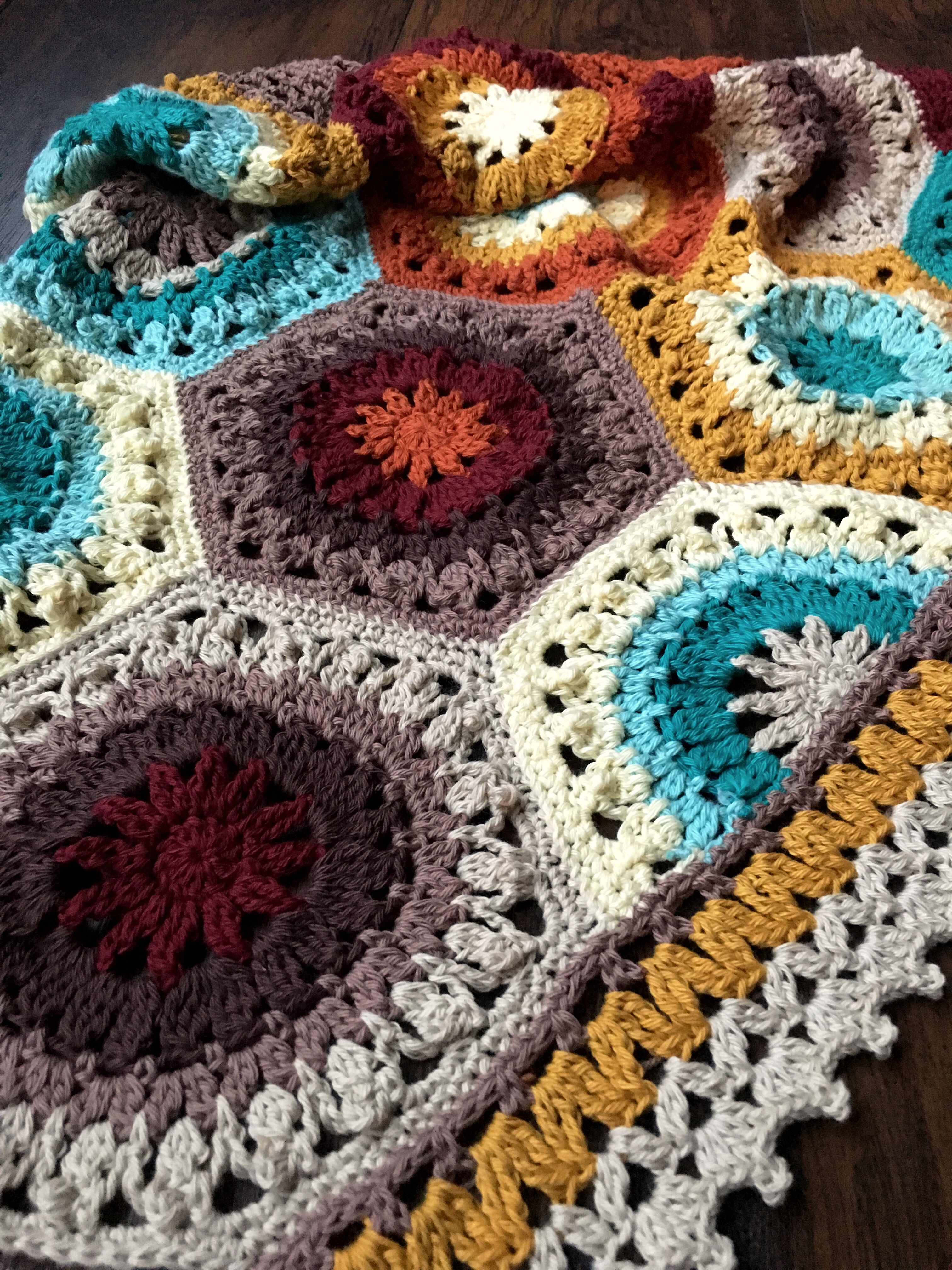 Calliope or simply "Callie" was born from an idea I had in August 2017 to make a floral hexagon with thin petals and an ornate texture. At that time I was working with my Fresh Earth palette and it was really well received, so I decided to start with that color scheme for the piece. Some color-swapping and adding tones, and the finished color combo was decided.
The way I used the colors in the piece is a bit different from most of my projects! I laid out the 9 colors in a circle in the order that most pleased me. Then when I made each motif, I used the colors in the order they appear in the circle.
Of course I can't totally let go of random… so I did do random motif placement! Satisfying 🙂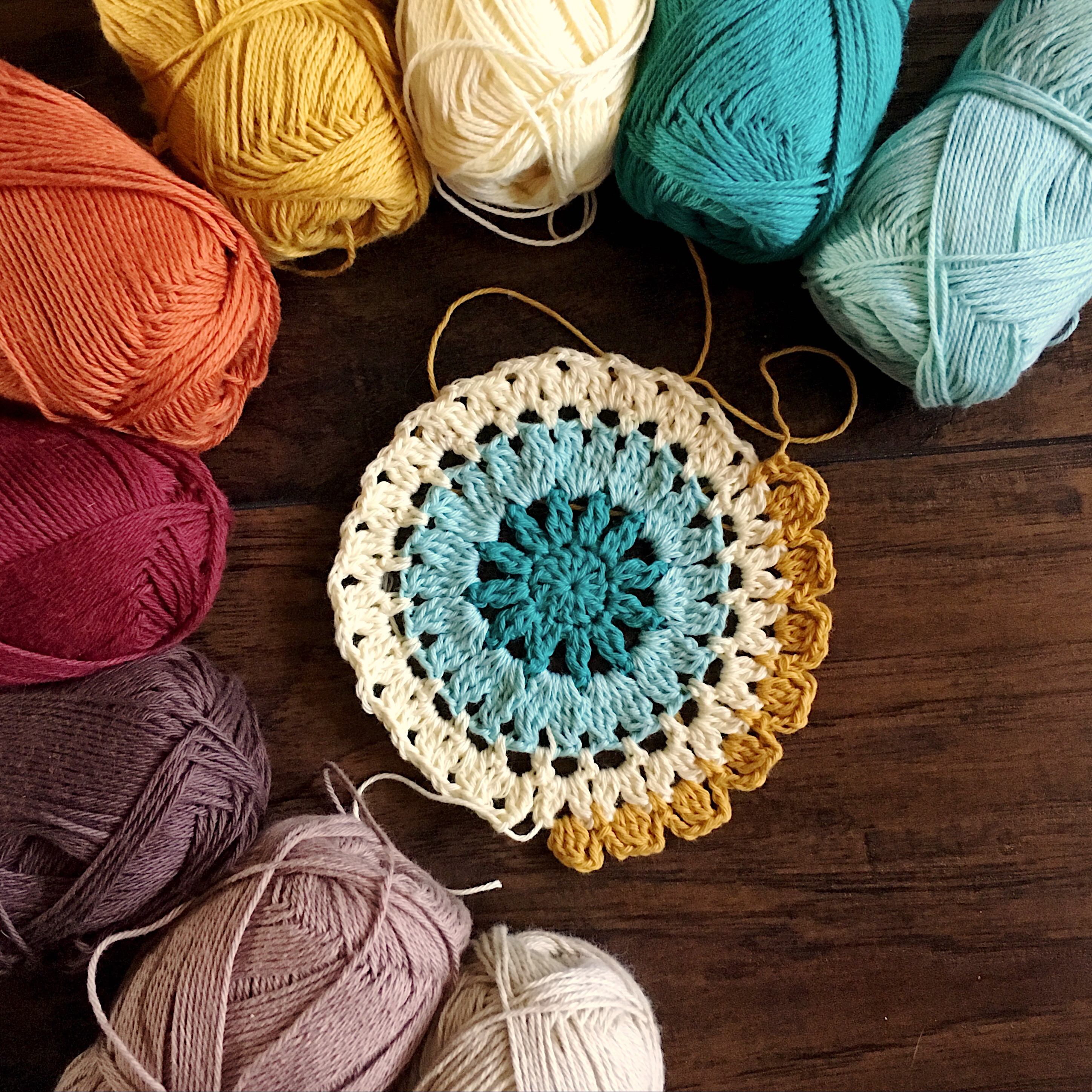 And y'all loved it! I got tons of great feedback and it gave me the warm fuzzies.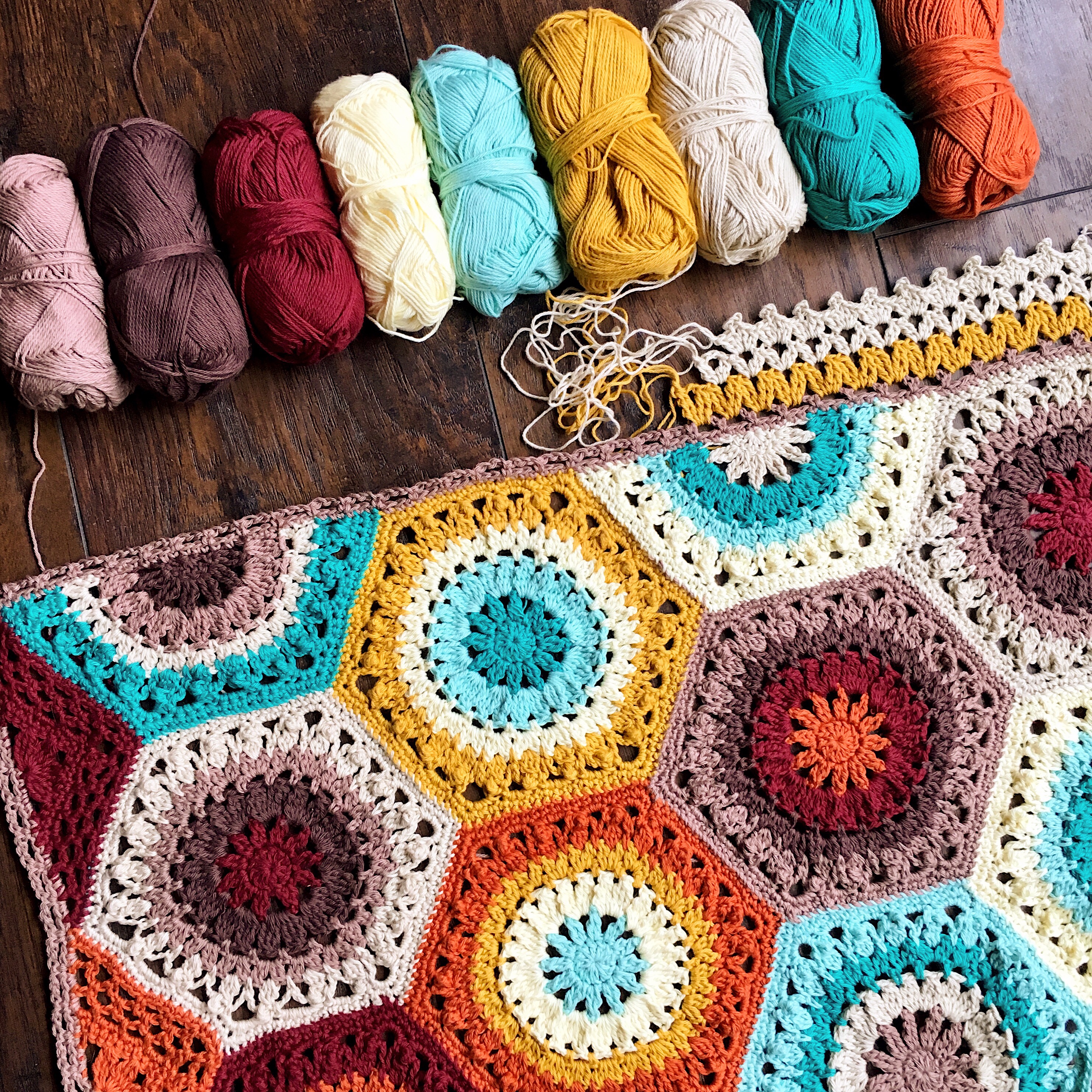 So the Callie pattern is ready for you all, and I really hope you have a wonderful time creating her.
Any color combo will look stunning, and if you do decide to make Callie, be sure to hashtag #CallieBlanket and #CypressTextiles – this way I can see your works 🙂
– Rachele C.