Hey, y'all! I can't believe I'm finally done with my Geometric Lace Blanket, and all of the work and preparations for the pattern re-release. It's finished!
I just had to stop in and show you the finished blanket while I finalize all the details for the pattern update.
Pattern: concise and convenient PDF on Ravelry
Free on CypressTextiles.net – expanded for beginners
Geometric Lace No. 48
My blanket went from a basket of yarn… To these little hexagons…
To this gorgeous WIP – a paint-with-fiber feeling – and I used this opportunity to write up a color placement tutorial…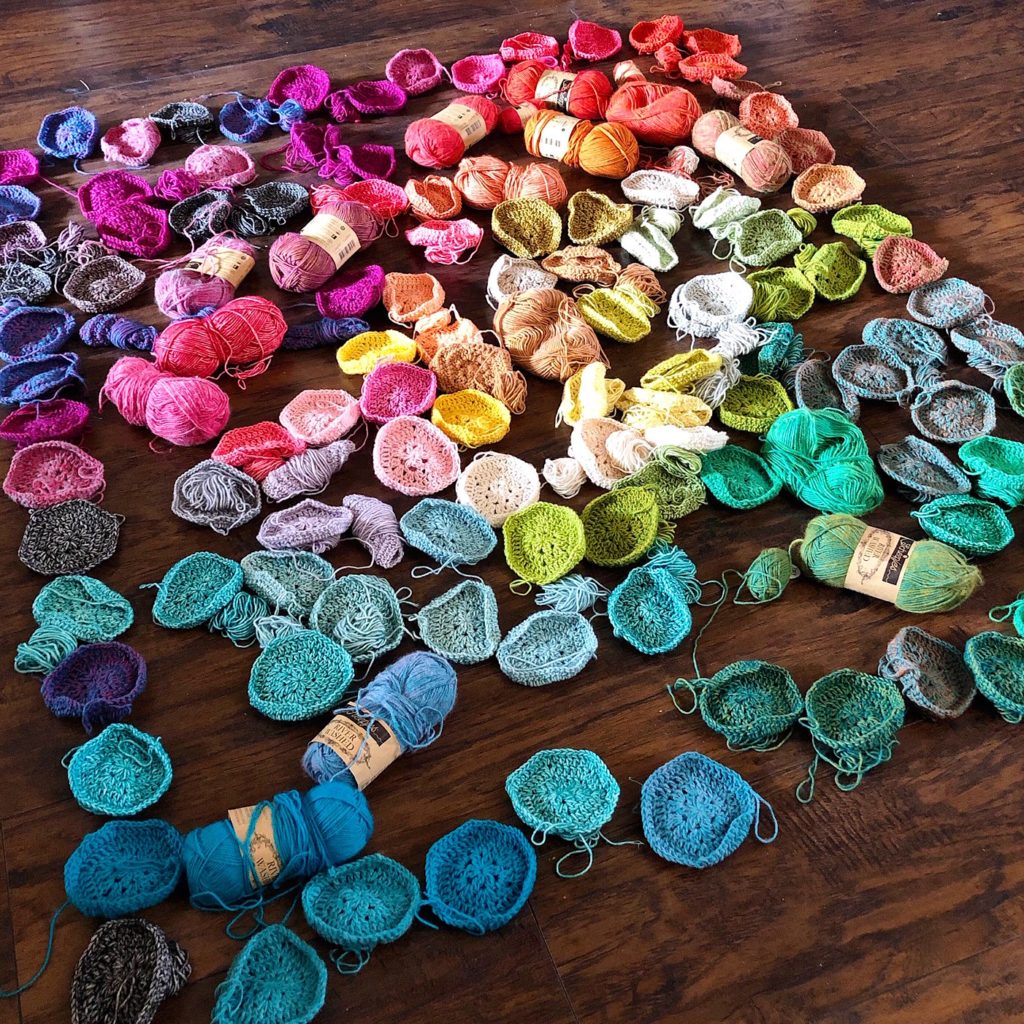 And now the blanket is complete. Unbelievable! And doesn't it look like a tree in this photo. Took my breath away.
Geometric Lace is near and dear to me, as it's the second pattern I ever wrote – in 2013 – and now I feel like it grew with me, and now I can re-release it to you all. What a warm feeling.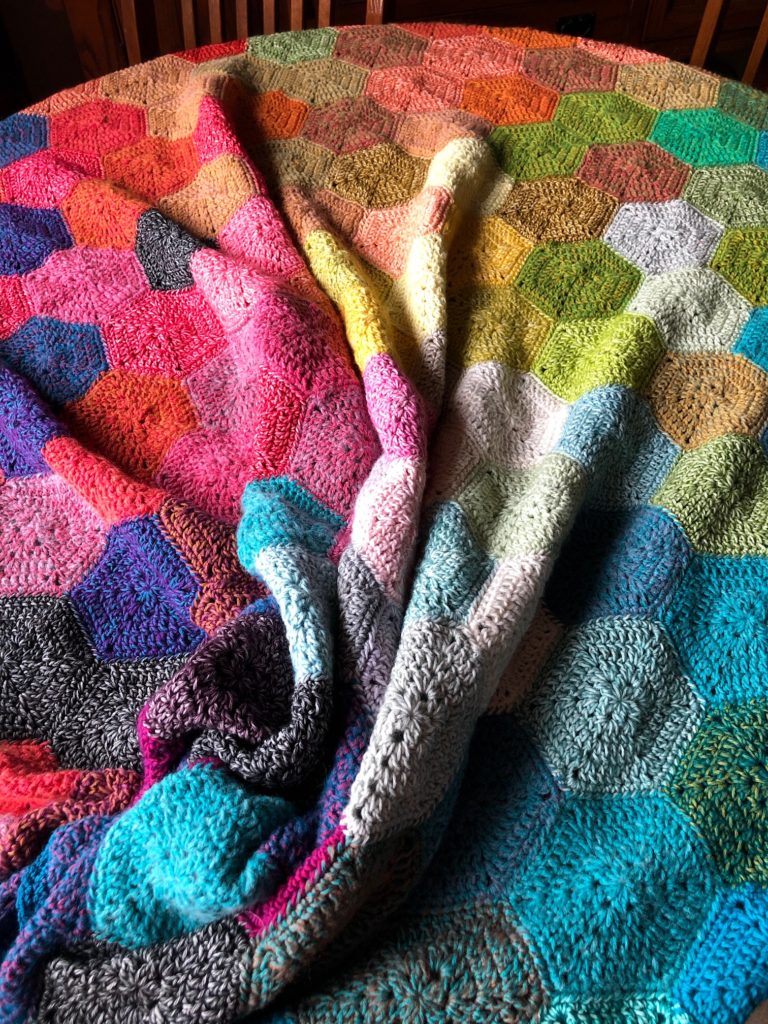 Yarn Information
To make this blanket, I am using Scheepjes | River Washed in all 22 colors, and Stone Washed in 12 colors. One ball each of everything for a total of 34 balls. All of the motifs are made using these 34 balls. I have a surprise border coming in a different Scheepjes yarn!
Find River Washed and its XL buddy at WoolWarehouse*, and KnottyHouse (Color Packs)*, Deramores, and other Scheepjes retailers.
Find Stonewashed and its XL buddy at Deramores*, LoveKnitting*, WoolWarehouse*, and KnottyHouse* , and other Scheepjes retailers.
Trust me, with these yarns, you can put 10 random colors in your shopping cart and it'll make a smashing palette.
Related Links
Social media hashtags: #geometriclaceblanket and #cypresstextiles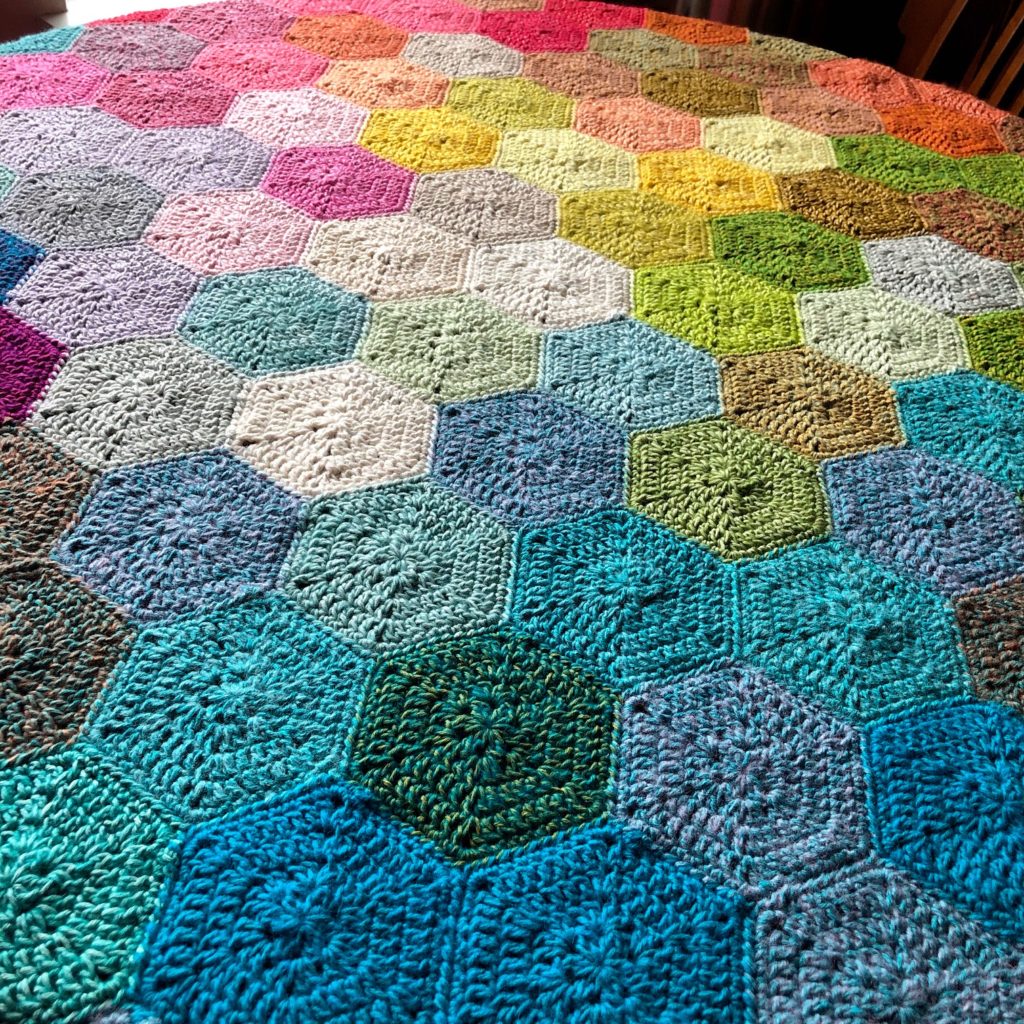 Enjoy these pics of the Geometric Lace Blanket No 48. Pattern re-release coming shortly.
Love you guys!
Happy crafting,
Rachele C.