Hi, y'all! Did you miss my new Ravelry ebook release, ShadeTree? Hit the pause button on this post, go read all about ShadeTree Artist Collaboration, Issue 1, then come right back.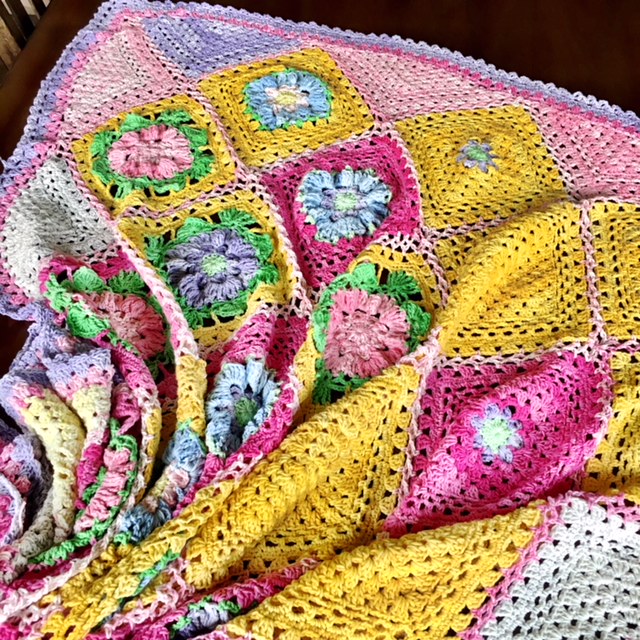 Spring Flatlay Blanket Details
Price: $5 individually, but just $3 when full eBook is purchased! (Download individually here)
Description: A florally fun piece with lacy detail. Perfect for the constant gardener with a bright connection to color.
Yarn: Scheepjes Softfun*
Credits: Sample blanket and photography by Teresa Daily Davis. Note: Nearly every photo in this post was taken by the talented Teresa Daily Davis. Thank you, Teresa!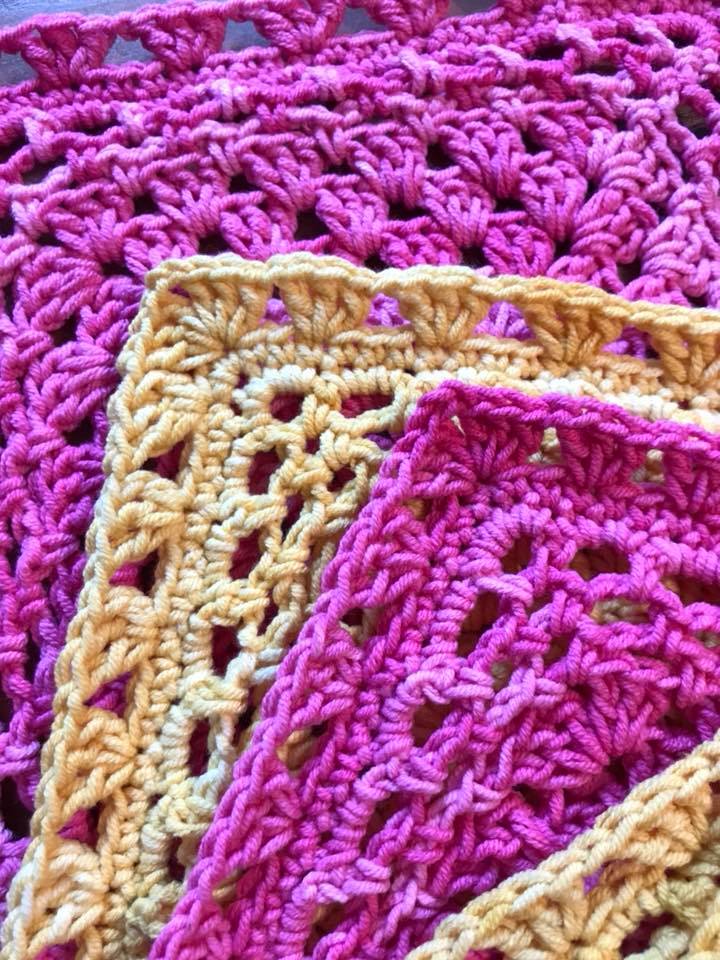 Behind the Scenes
Blanket Pattern Design
First, I needed a yarn that had sugary sweet colors for this palette. Scheepjes Softfun* did the trick. Luckily I had a huge amount of remnants that would work perfectly for this piece. Like painting with yarn!
Yarn Choice
Try not to drool when you see this next photo! Yarn makes me so happy. But seriously, are these colors not sweet as sugar?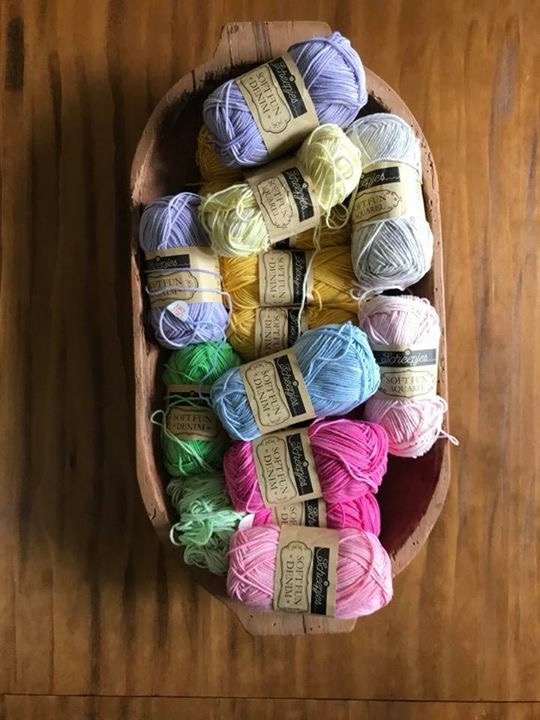 Layout Design
When I sat down to design Spring Flatlay, I knew I wanted an unusual collection of flower blocks. I also wanted blocks that built on one another, so that you aren't reinventing the wheel every time you make a new motif type. Several of the rounds are shared by all of the different flower motifs. I randomized the blocks in the way they might be laid out as flowers on a table for a flat-lay photo. The pink and yellow background is just the icing on the cake!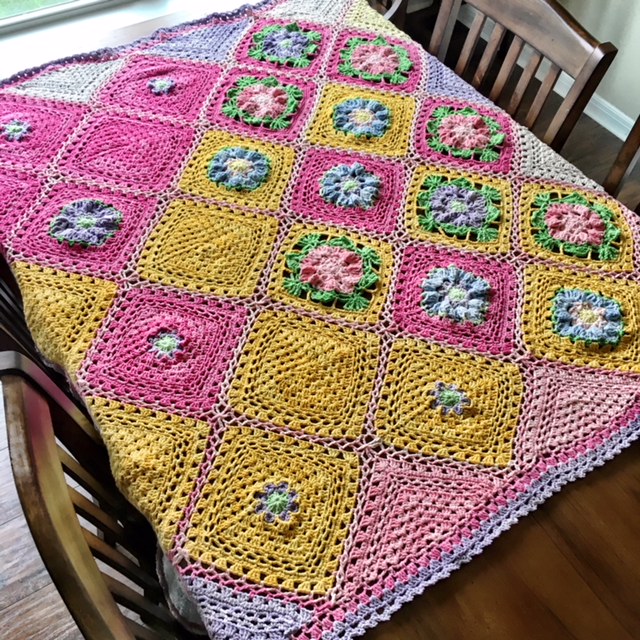 Finished Blanket
And here it is, y'all! The sweet border and joining method were so fun. I loved designing this one!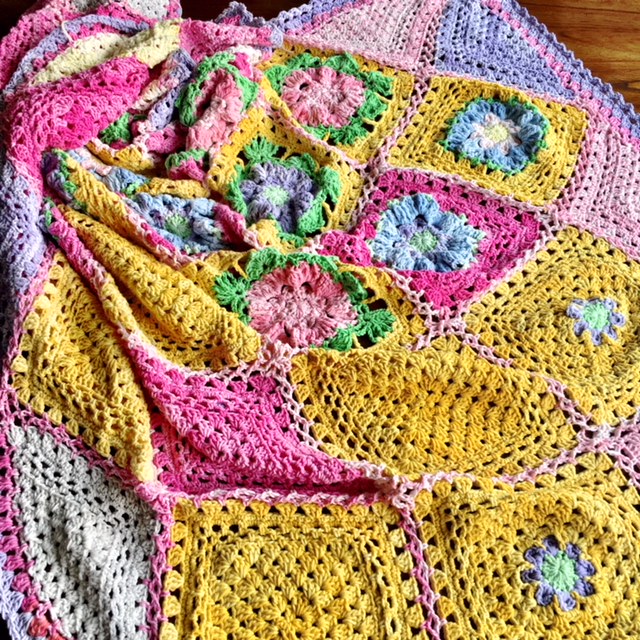 Happy crafting!
Rachele C.
*Disclosure: This post has affiliate links marked with an asterisk. Shopping through these links helps support CypressTextiles and doesn't cost you anything extra! Yay!