Hi, y'all! Did you miss my new Ravelry ebook release, ShadeTree? Hit the pause button on this post, go read all about ShadeTree Artist Collaboration, Issue 1, then come right back.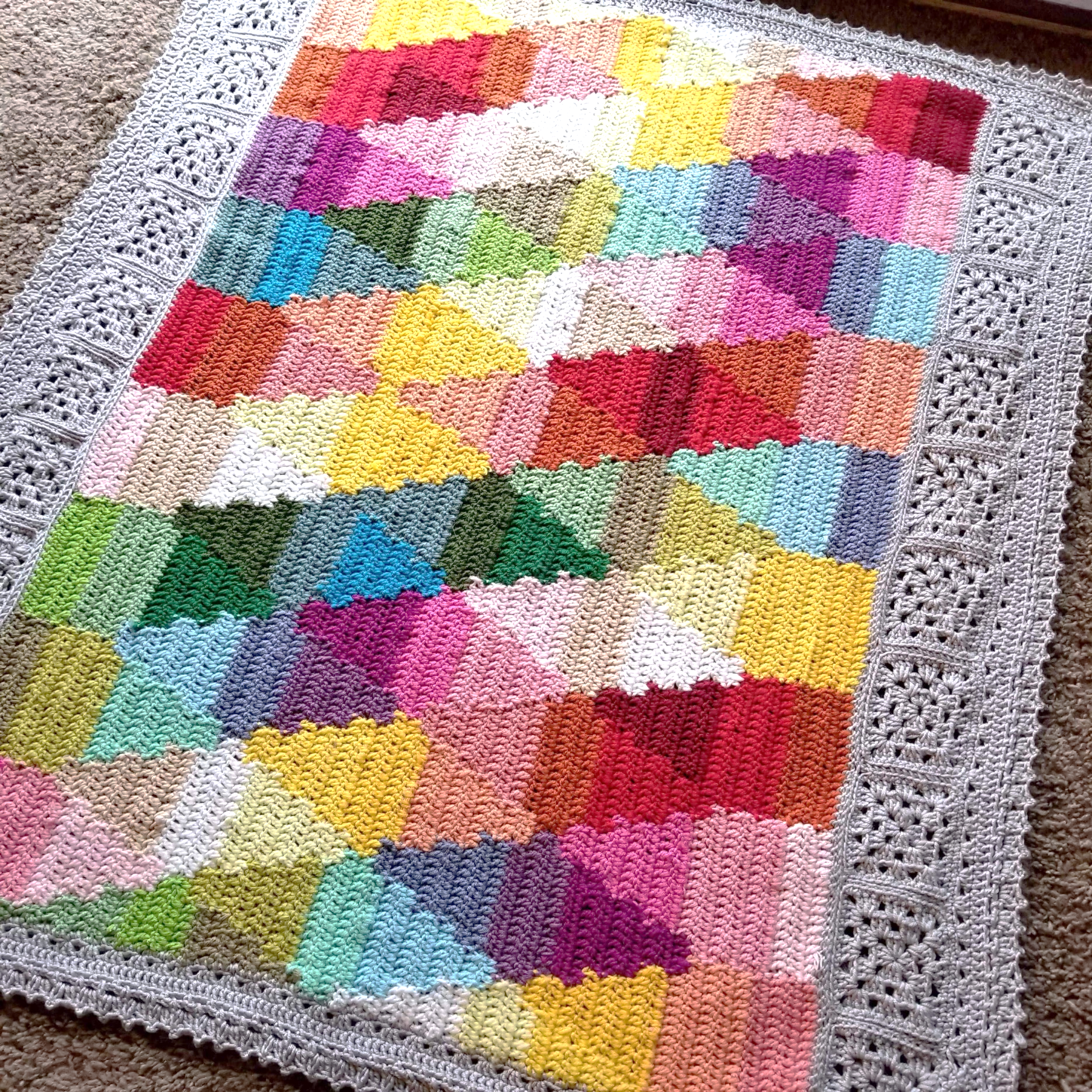 Introduction
Each ShadeTree blanket starts with an artist or art piece for inspiration, then moves on to my brain where a blanket pattern design is formulated and the perfect Scheepjes yarn is chosen, then I hand that pattern design off to one of my talented Tester Tribe members for prototype construction and photography.
Birdsong Blanket Details
Price: $5 individually, but just $3 when full eBook is purchased! (Download individually here)
Special Technique – intarsia. See more below.
Description: The beauty of this piece lies in the color placement. Choose a variety of colors that each fade into the next (a Colour Pack* would work great!)
Yarn: Scheepjes Merino Soft*
Credits: Sample blanket and photography by Ariel Jensen of Crafty Trekkie Chick. Note: Every photo in this post was taken by the talented Ariel Jensen. Thank you, Ariel!

Behind the Scenes
Inspiration
The Birdsong Blanket was inspired by a geometric grid art drawing by Jessica Wilkinson of IG @VanillaLemonCake. I knew instantly when I saw Jessica's drawing that I would want to make a blanket inspired by the awesome color flow.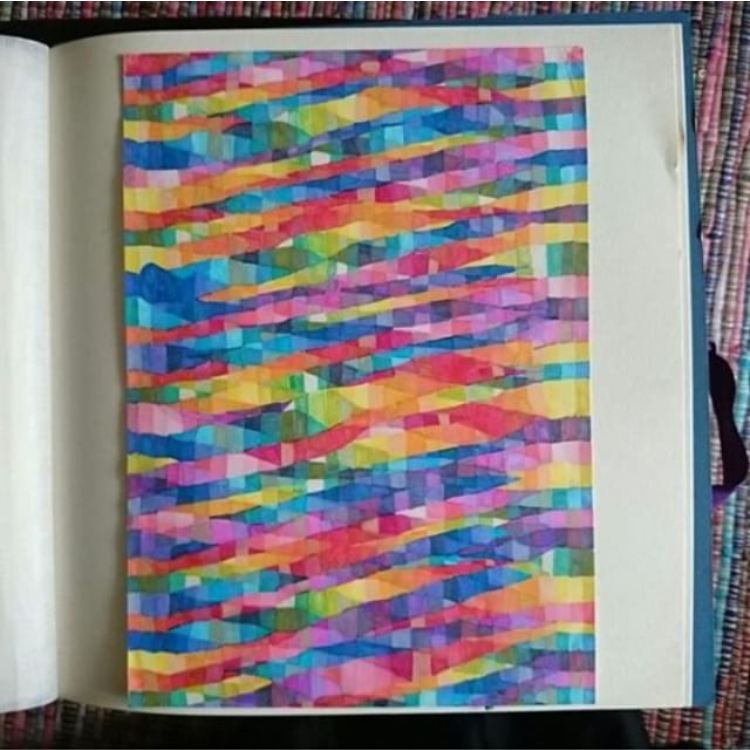 Blanket Pattern Design
First, I needed a yarn that would come to bat with such a huge color palette. Scheepjes Merino Soft* did the trick. Luckily I had a huge amount of remnants that would work perfectly for this piece. Like painting with yarn!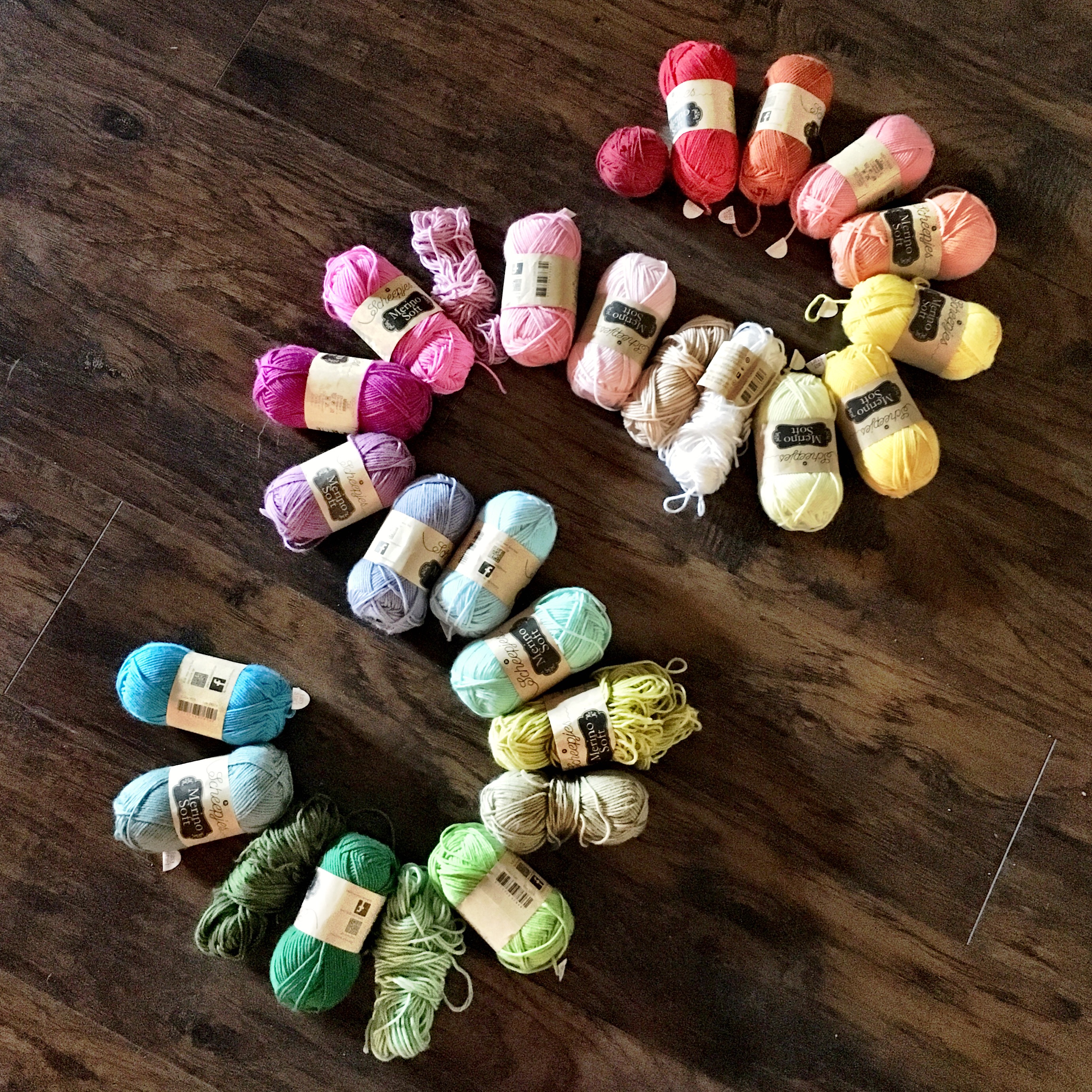 Had way too much fun playing with this yarn! So thankful for the color variety.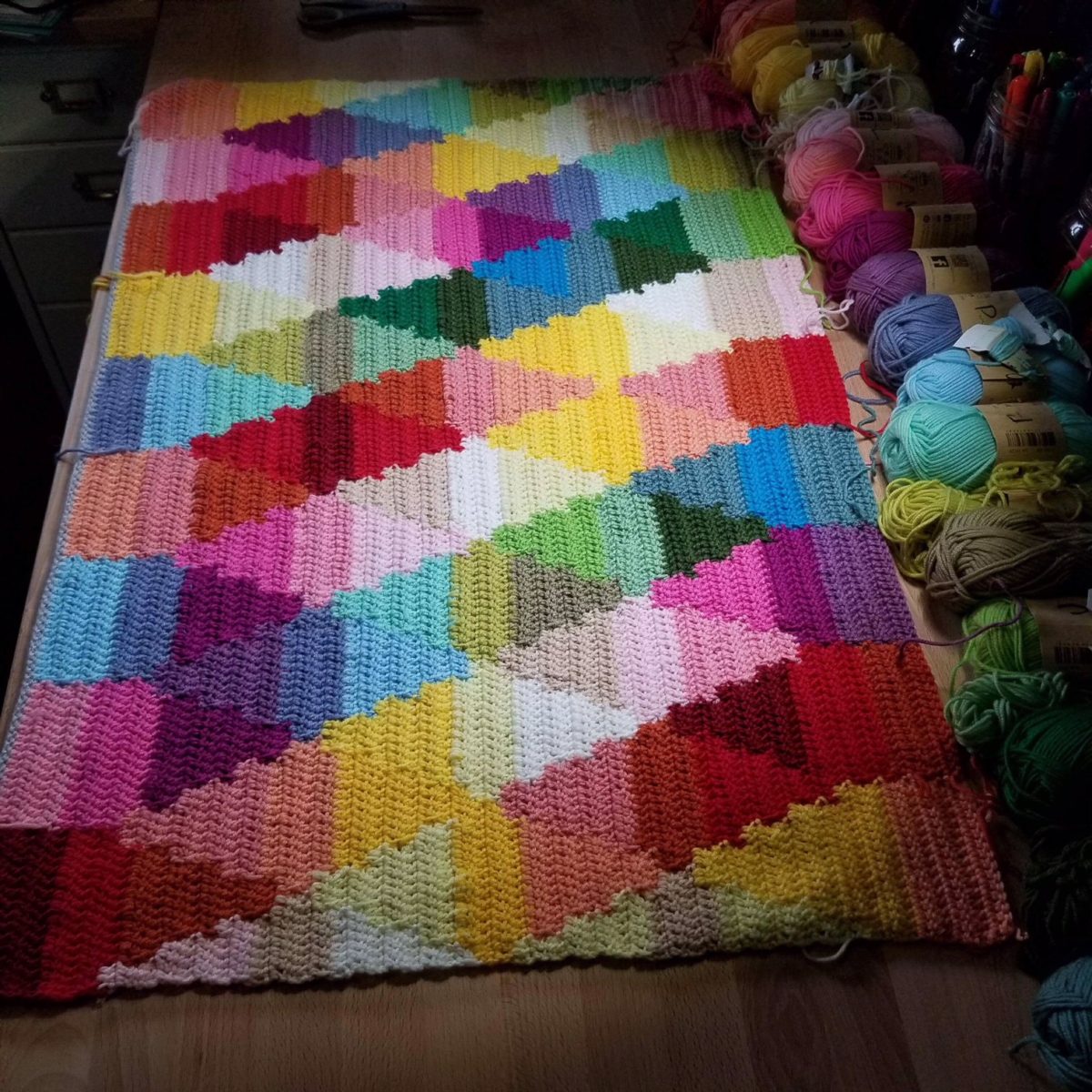 Intarsia Method
I did search up an Intarsia YouTube video to make sure I knew exactly what it was, but good thing Ariel is an absolute pro. She sent me some step-by-step pics of the process that I wanted to share with you all.
Step 1) Pull new color through final 2 lps of dc to change color.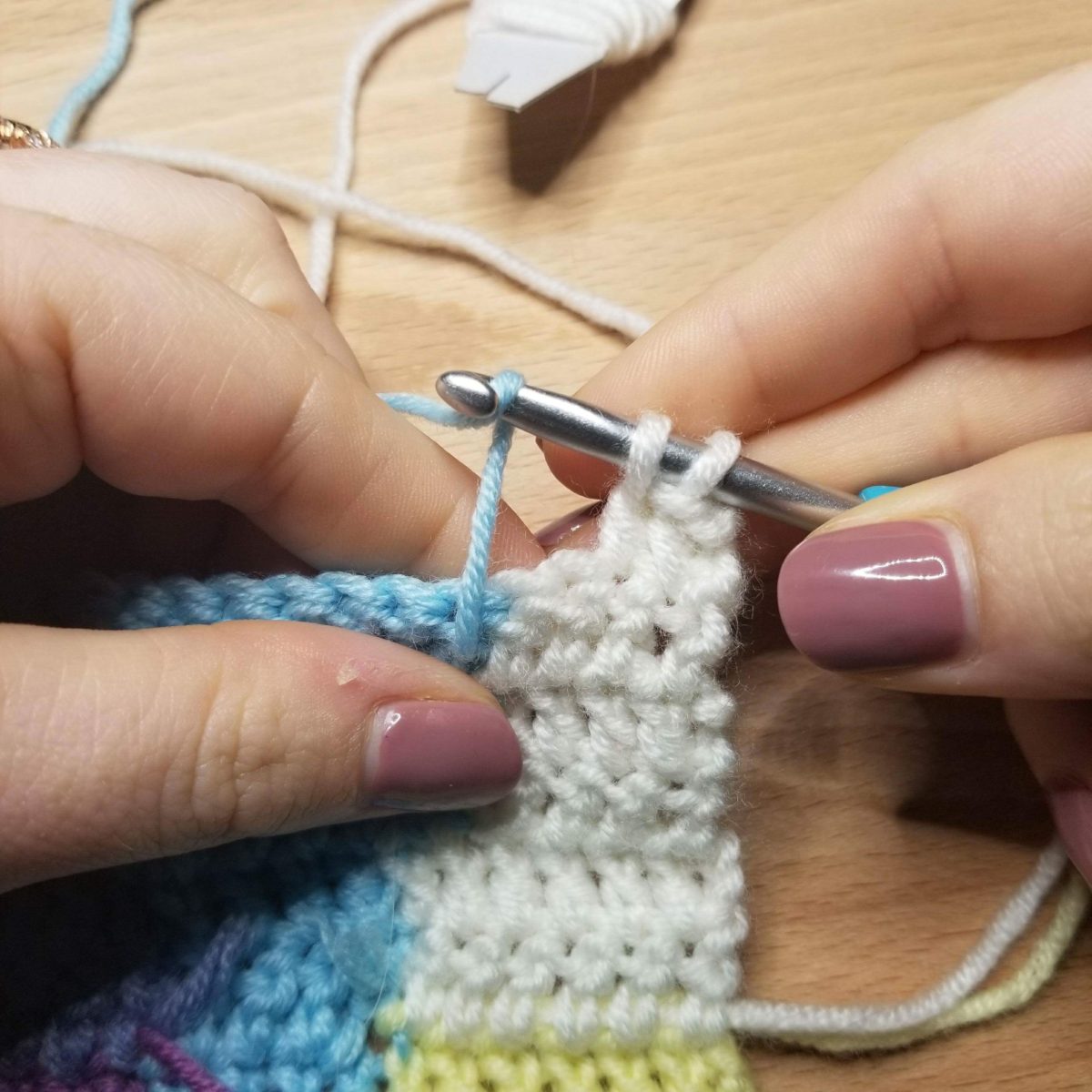 New color is not in use as shown. Drop previous color (do not work over it).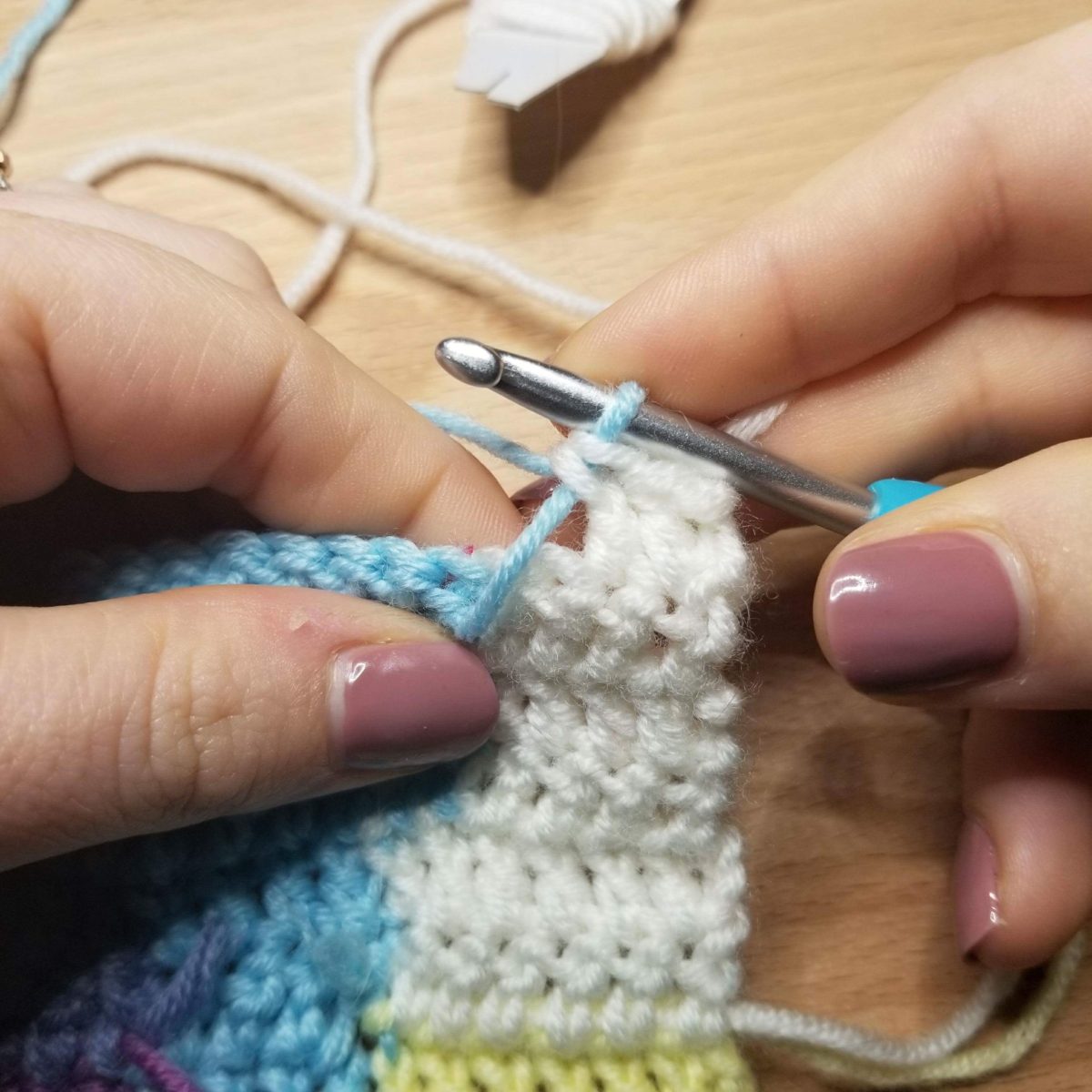 Step 2) Working over tail of new yarn (so that it cannot be seen), start making dc as normal.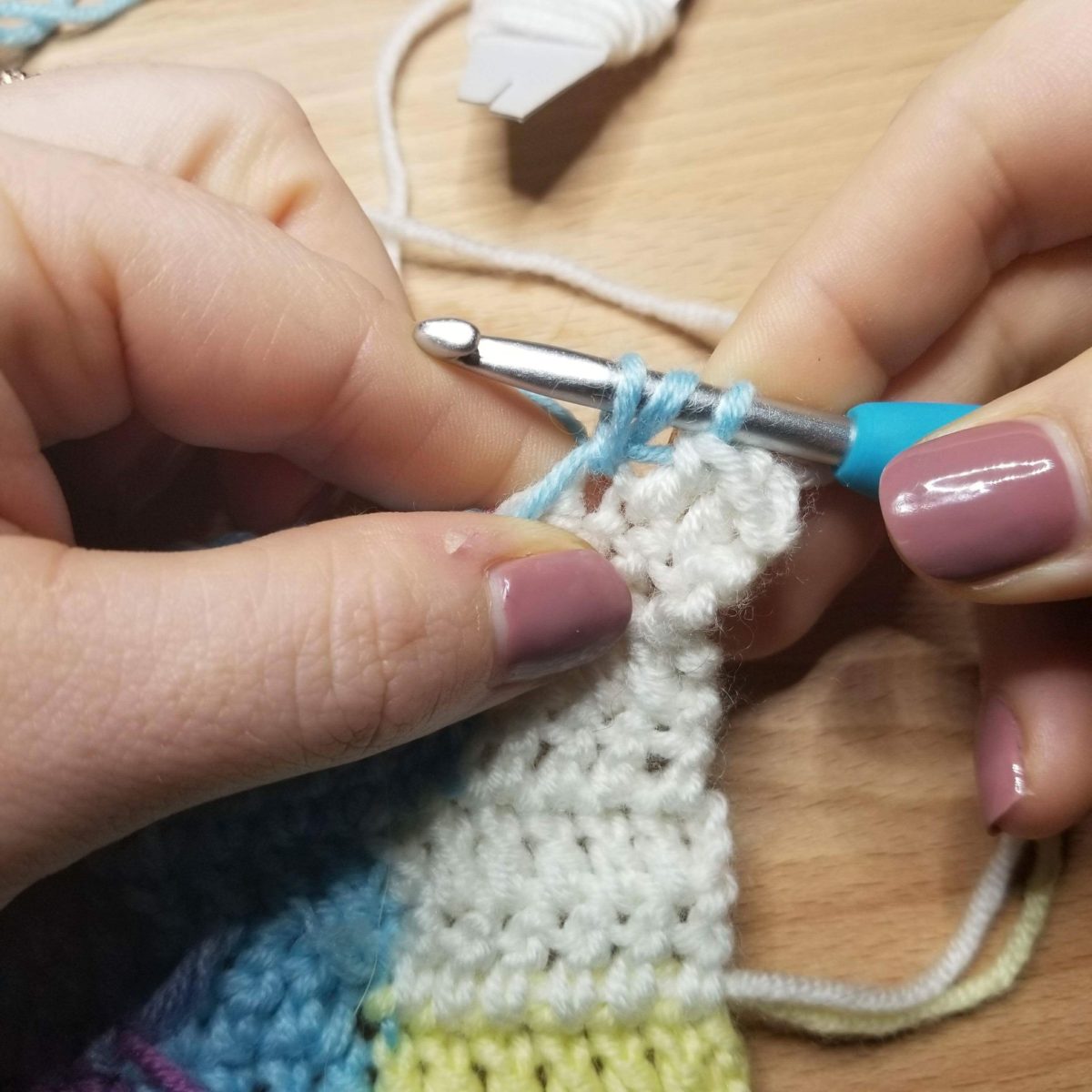 Note below that tail is hidden, and dc stitches are neat and seamless.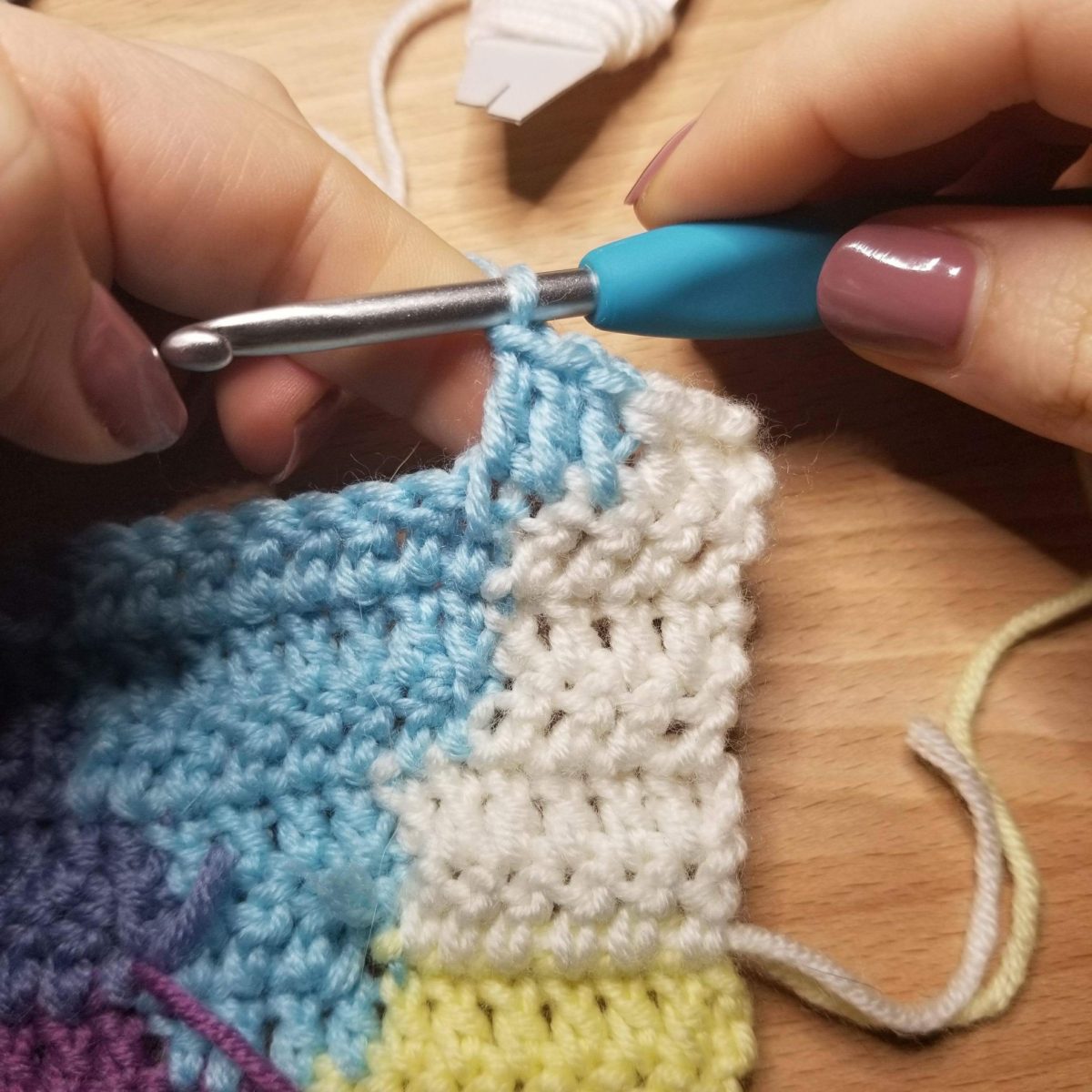 Finished Blanket
And here it is, y'all! I decided the center portion was too narrow, so I came up with a simple granny square to edge the sides with before the simple border goes on.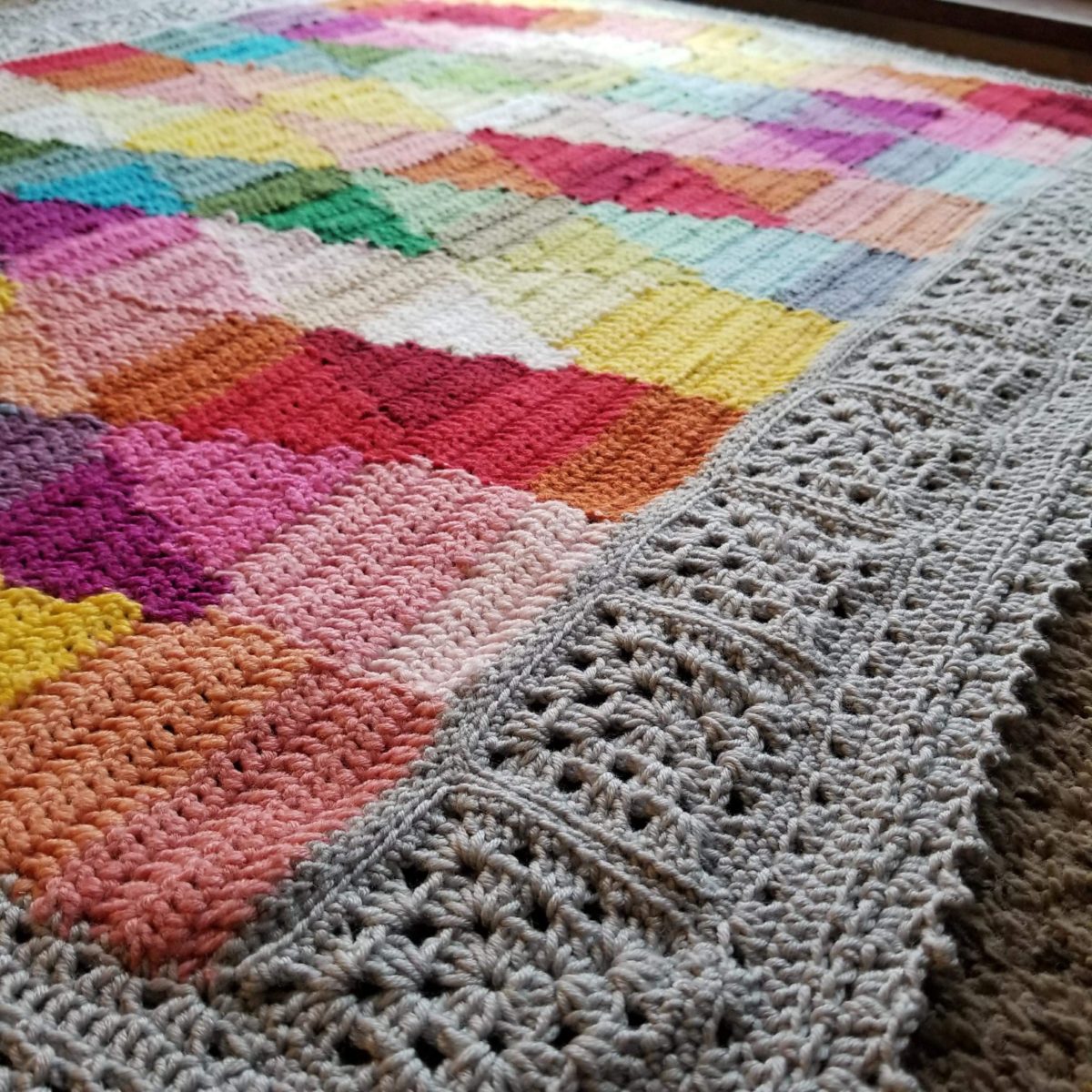 I hope y'all enjoyed this deep dive sneak peek into everything that went into the Birdsong blanket pattern.  This first issue was about two years in the making from synapse to release, and so worth it. Stay tuned for the rest of the parts in this post series! Can't wait to share all the cool goodies.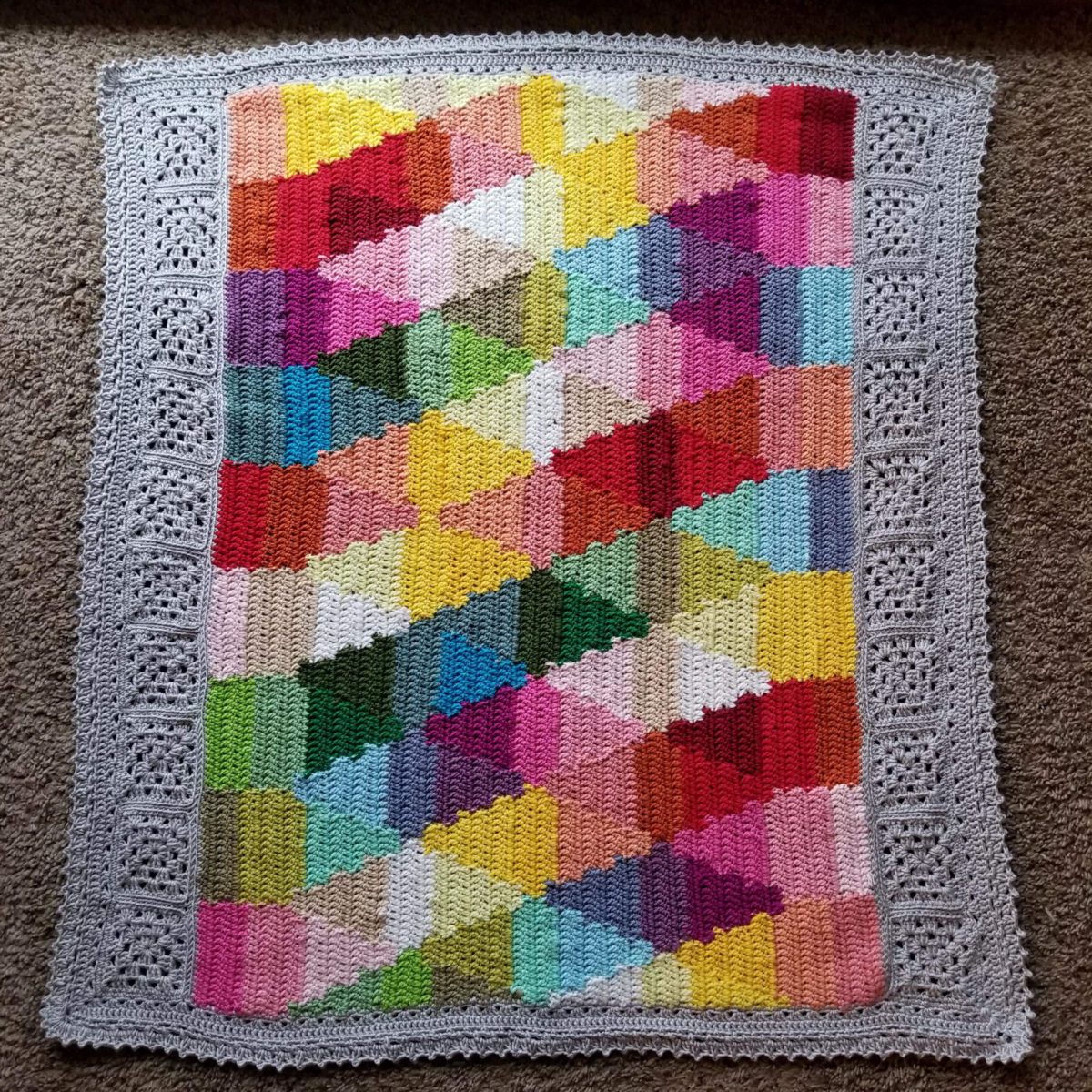 Happy crafting!
Rachele C.
*Disclosure: This post has affiliate links marked with an asterisk. Shopping through these links helps support CypressTextiles and doesn't cost you anything extra! Yay!