Say hello to April's Relaxghan – this is my popular series of free blanket patterns!
Get the Carefree Crochet Blanket Pattern Free on Ravelry
Carefree Crochet Blanket
Color inspiration
The coordinating yarn palette is perfect, although I didn't end up using all the colors. Some were too peachy to stand out against the (outlandishly rockin'!) pink background.
I also channeled my Mothers' Day energy. We moms could definitely use some Carefree vibes!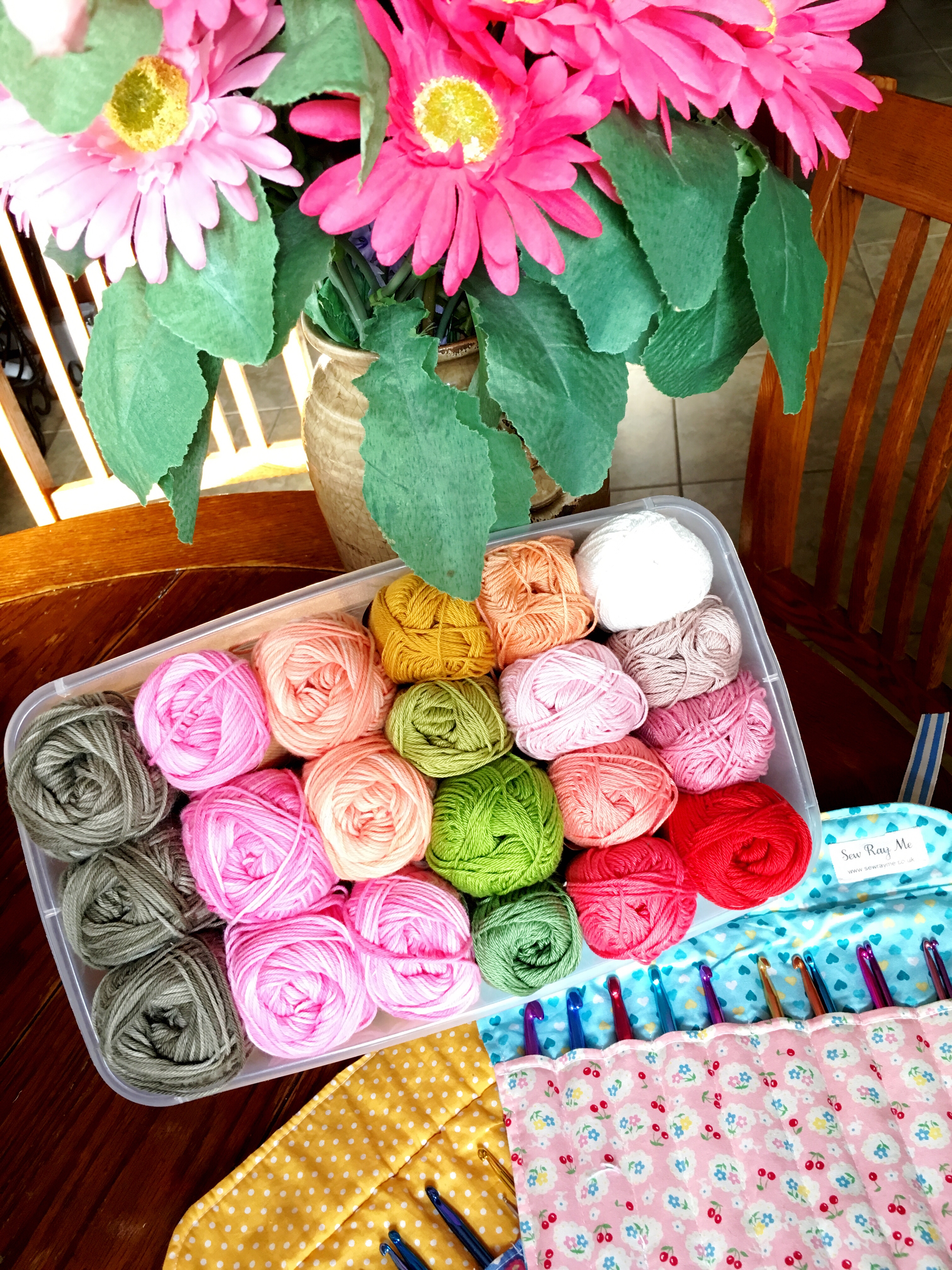 Related: Shop this yarn (affiliate links)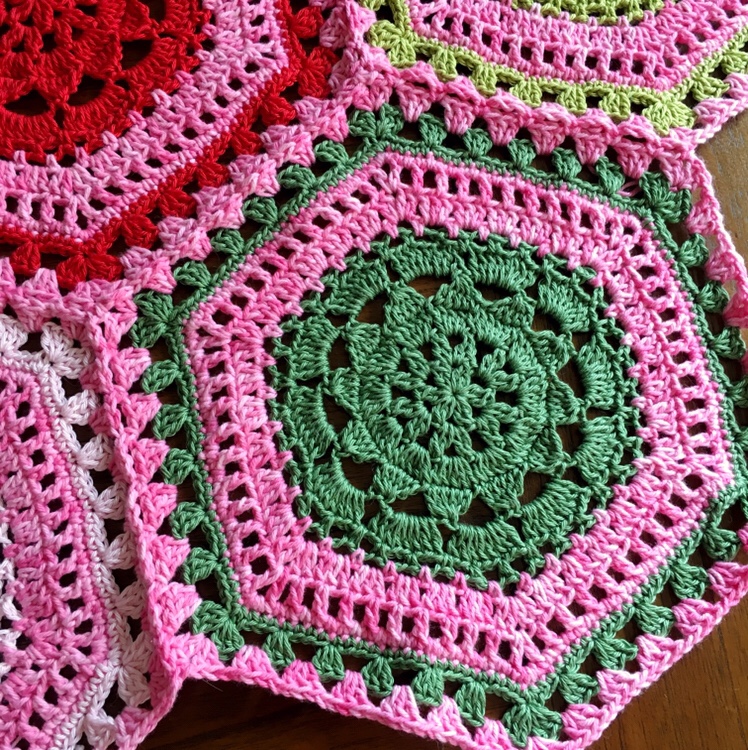 Design
It all started with this floral motif. Once I made one, I couldn't stop. And of course it's a hexagon – because I am definitely #hexieobsessed
In keeping with the simplicity of the Relaxghan Series (designed with peace in mind), I created this motif with very intuitive repeats. Hope y'all enjoy making it as much as I enjoyed designing it!
Read more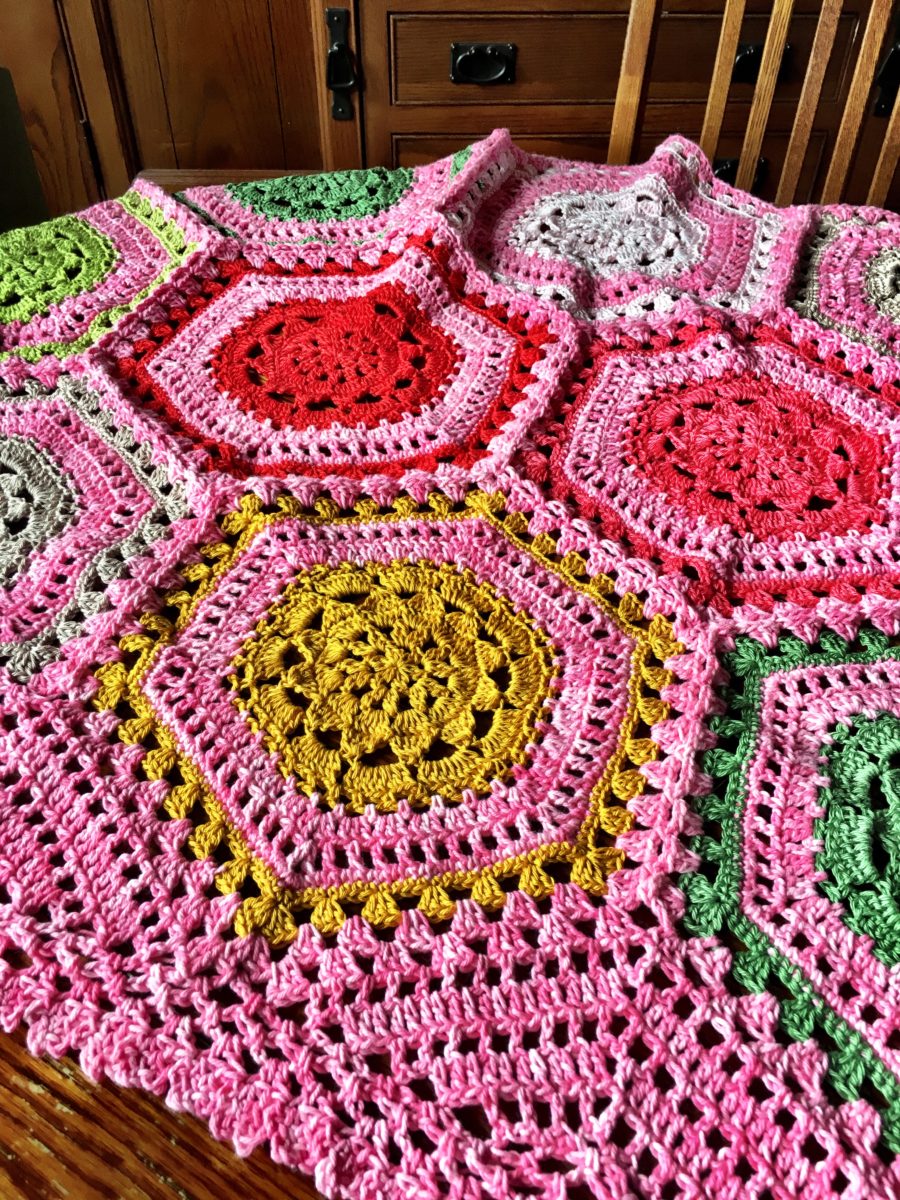 Another shot of the motif:
* This Post contains affiliate links marked with an asterisk. Shopping through these links helps support BabyLove Brand Portfolio and CypressTextiles so I can continue to bring you content! And at no extra cost to you.