Hi, y'all! Have you seen my new Ravelry ebook release, ShadeTree? Hit the pause button on this post, and go read all about the inaugural issue of the ShadeTree Artist Collaboration then come right back.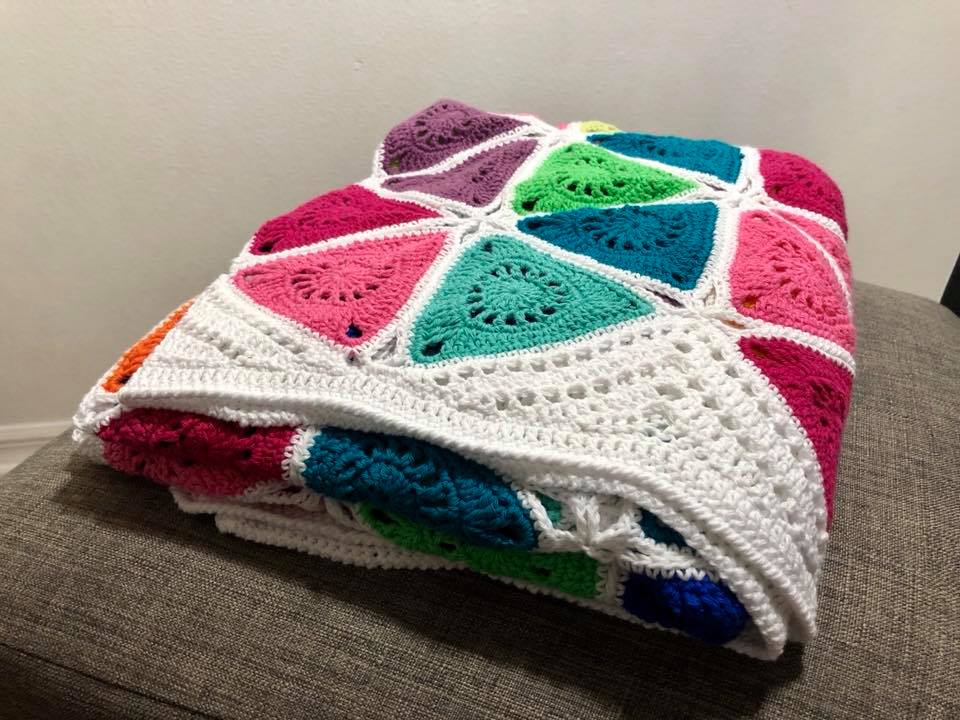 Colorburst Blanket Details
Behind the Scenes
Inspiration
Drawing by VanillaLemonCake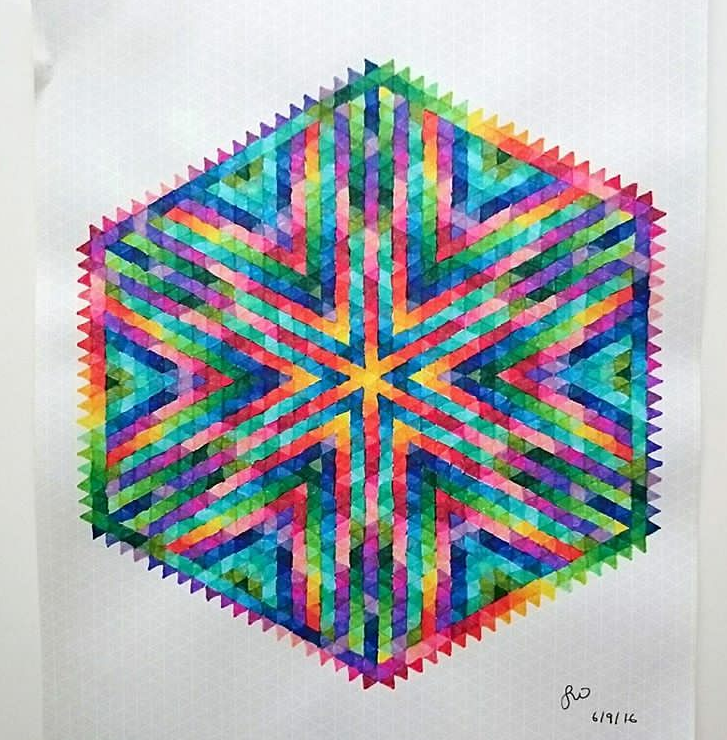 Blanket Pattern Design
First, I needed a yarn that would come to bat with such a huge color palette. Scheepjes Cotton 8* did the trick, and out came my trusty yarn pegs. P.S. I made these during all my spare time when I was cooped up in the house during scary Hurricane Harvey in August 2017.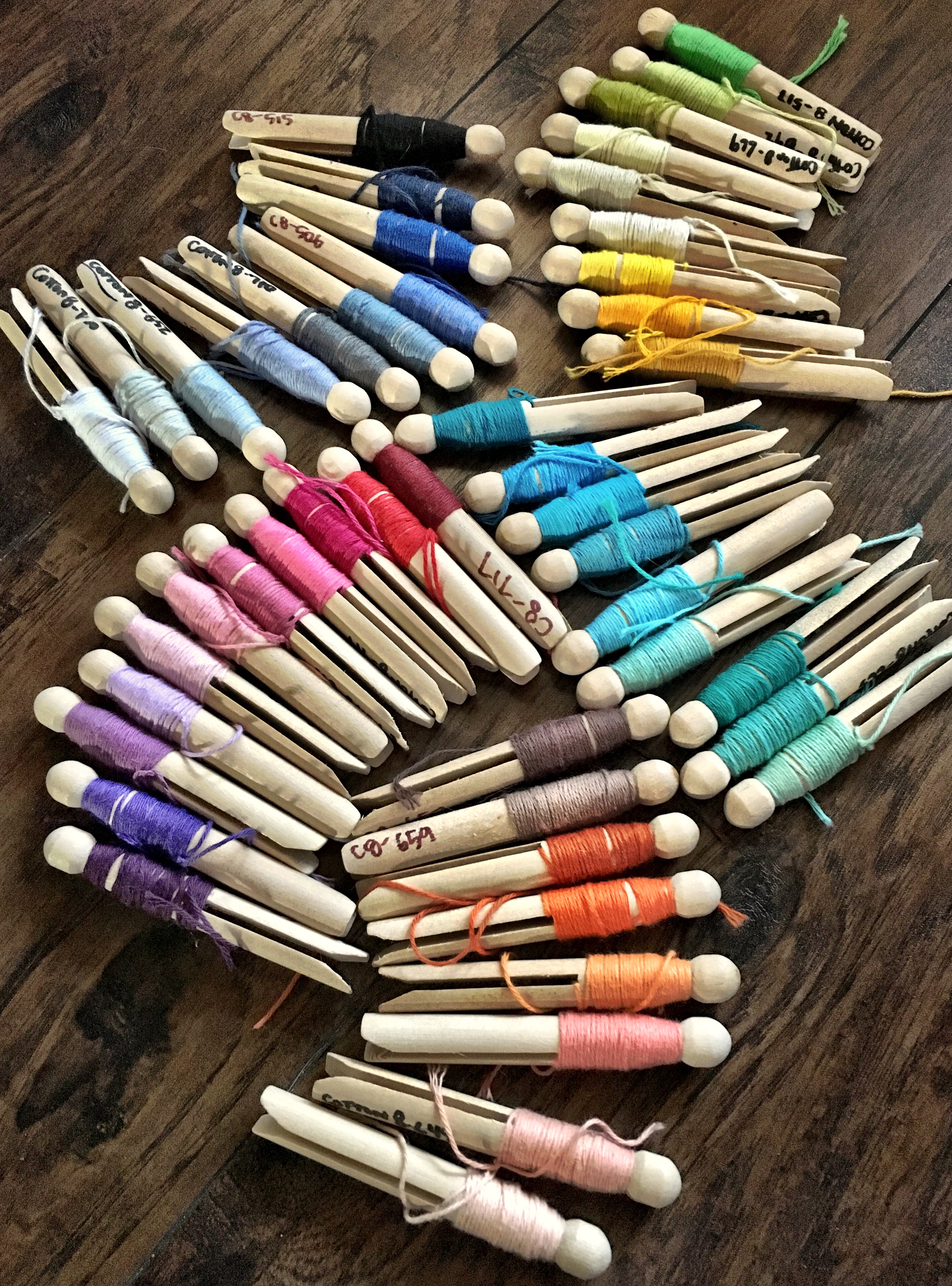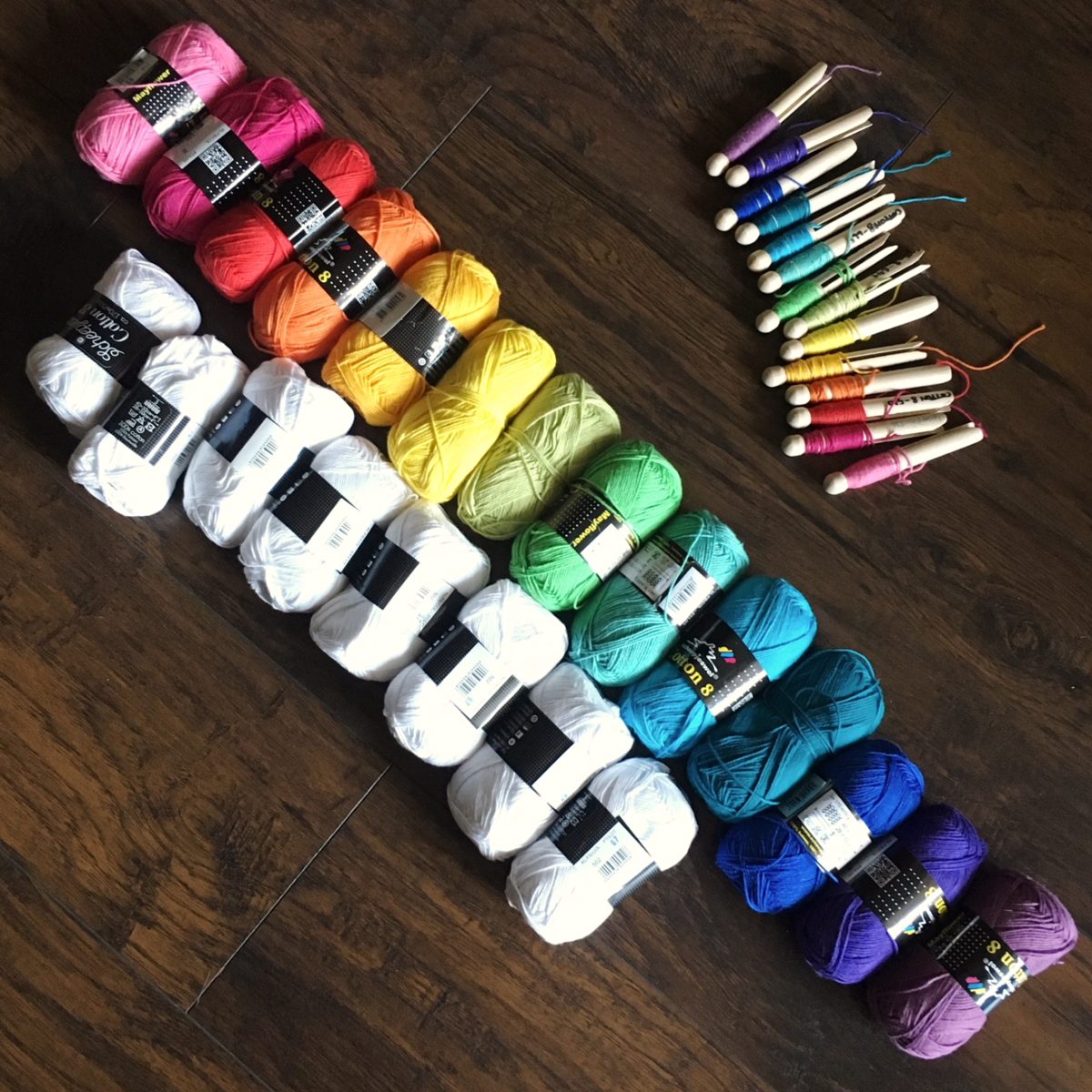 Motif Design
Now, on to the motif design of that cute little triangle. Designing a triangle is not as easy as you might think. The angles have to be just right in order to get the necessary straight sides, so fancy footwork with the stitches is definitely required. I frogged many motifs before reaching the final design below. By this time, my tester, the talented Tiffany Santos of Tifersarie Handmade, already had her rainbowlicious yarn, so I practiced some motifs with a yummy pastel combination.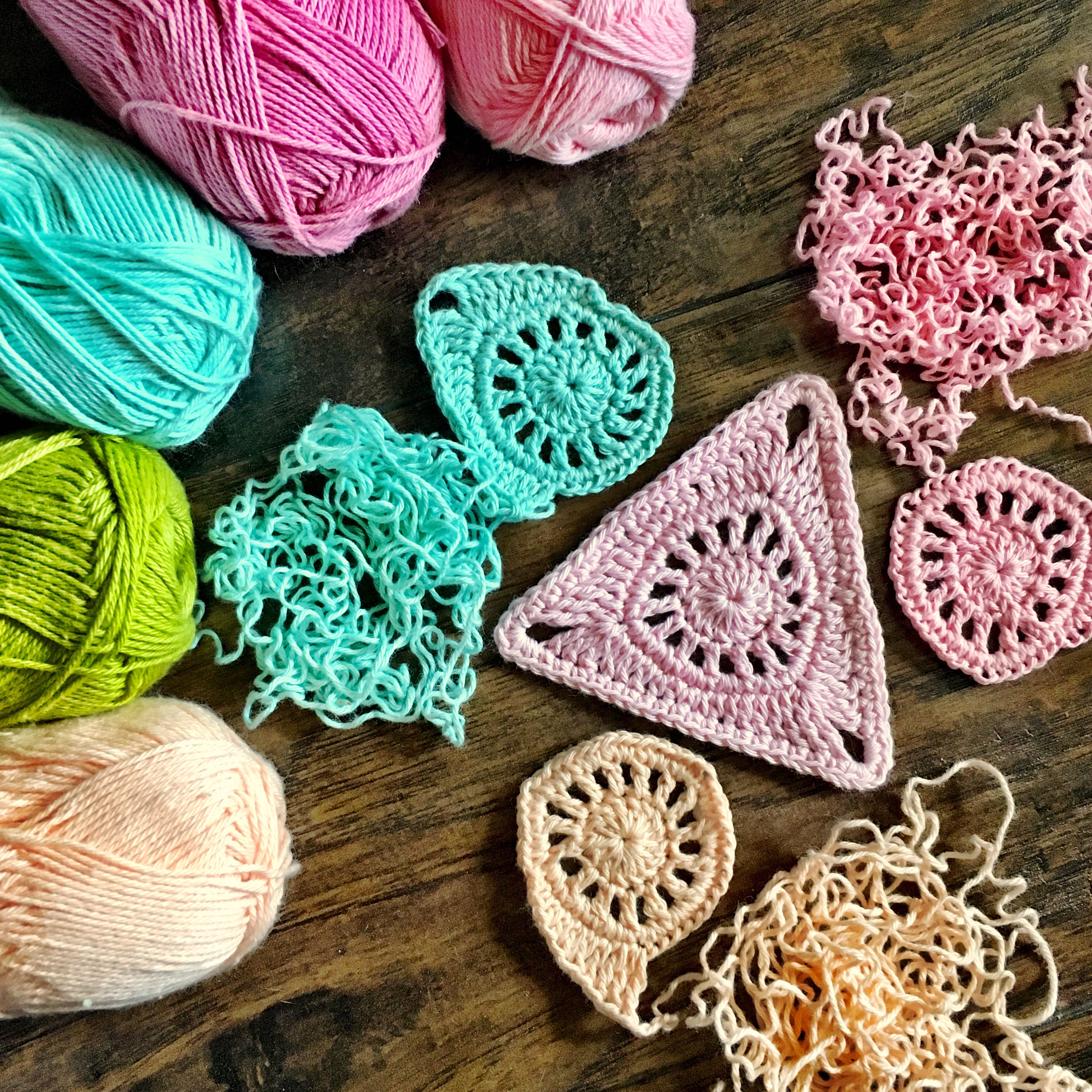 Triangle motifs: sorted. Next, I wanted to make a free YouTube video tutorial detailing this continuous join-as-you-go (CJAYG) for triangles. (Subscribe!) My favorite part about the joining method I came up with is the way the corners come to a neat cut-out flower. It reminds me of punched leather. Also, remind me to join every single future blanket in luscious lime green yarn. Thanks.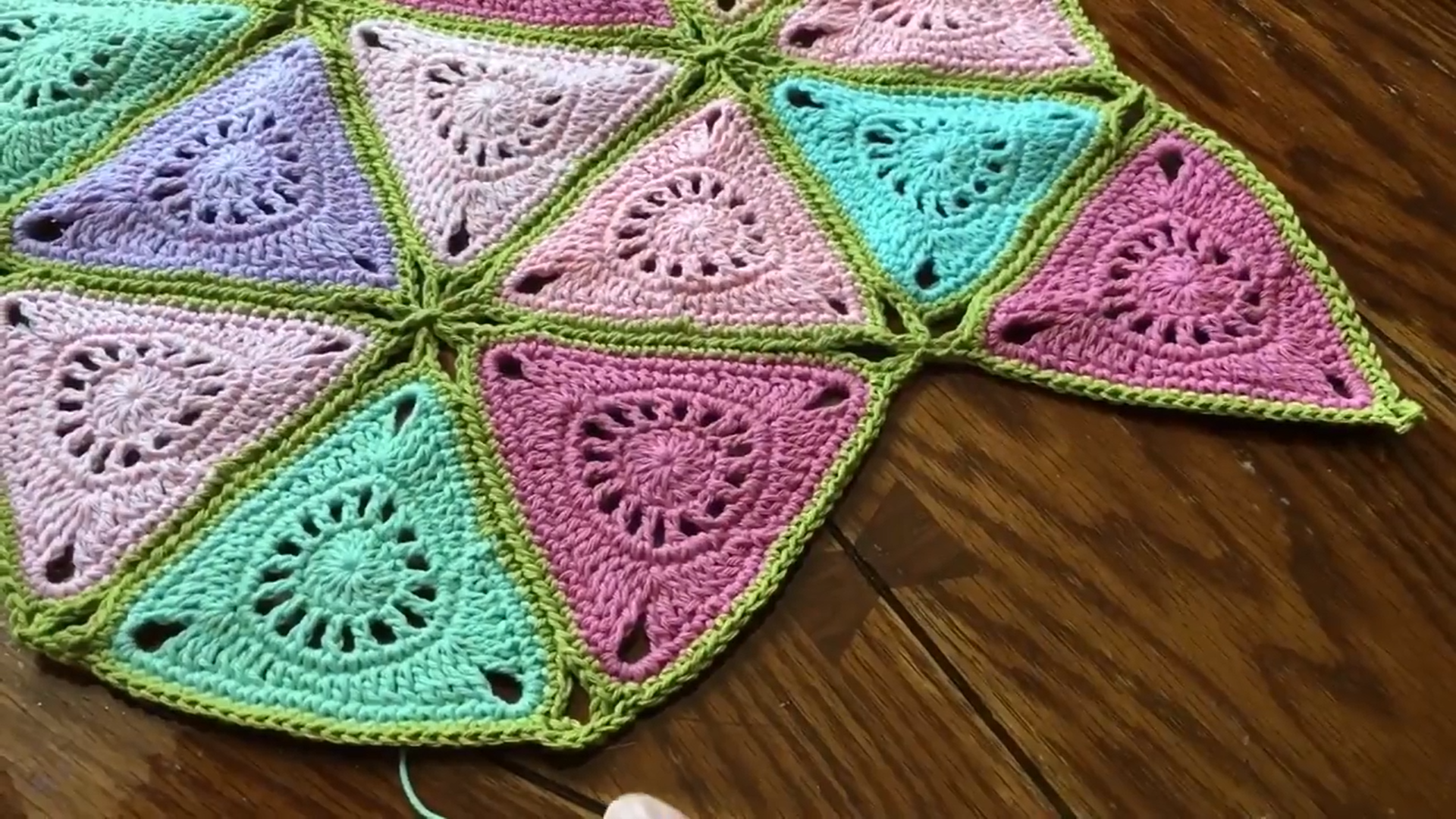 Finished Blanket
And here it is, y'all! You can match up that yellow sunshine section with the area on the original drawing to see how it all lines up. Colorburst was a blast to dream up, and an even bigger joy to see come to life. Doesn't the little star detail look awesome on this join?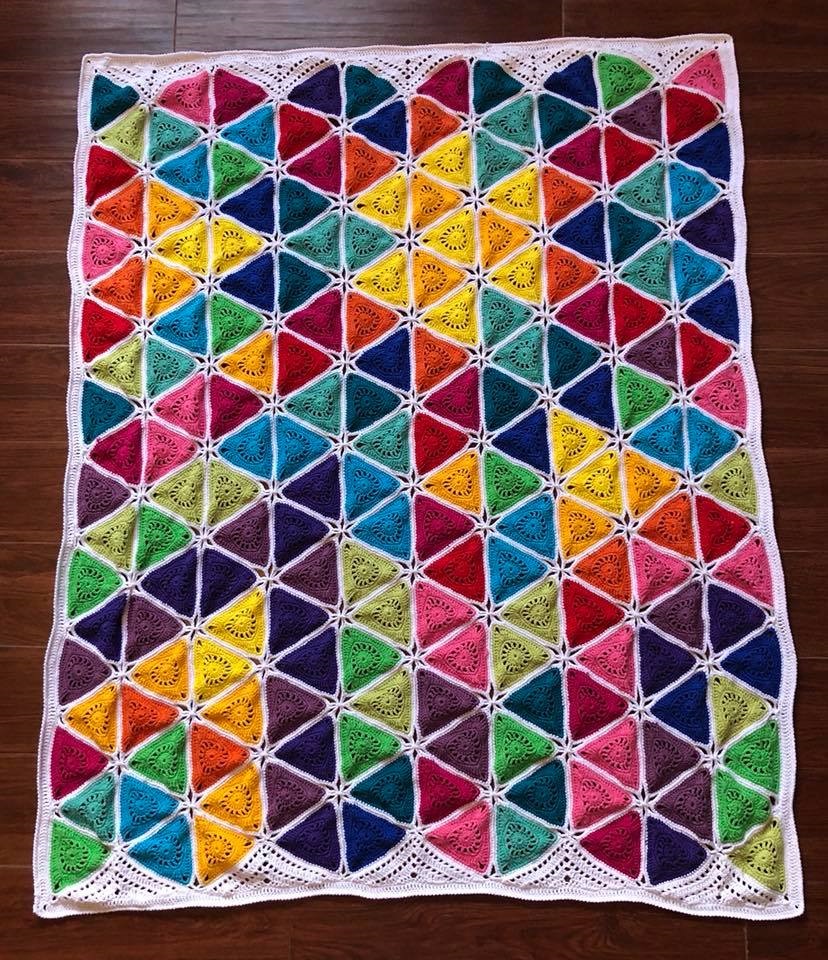 One last photo: Tiffany's Colorburst prototype blanket relaxing on a chair. Heart eyes.
Copyright Tiffany Santos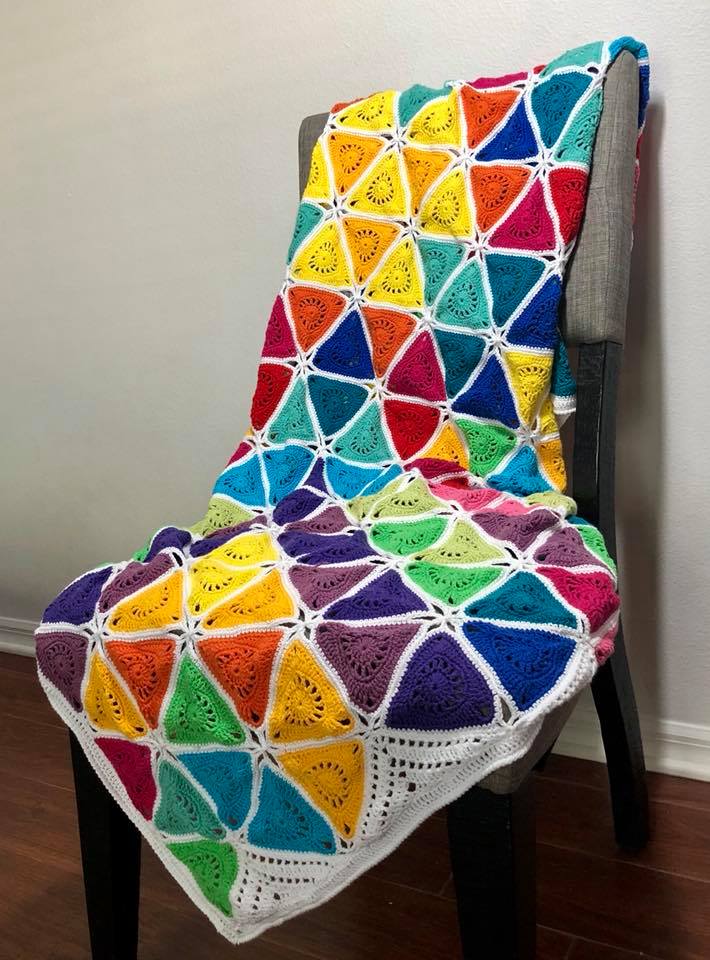 I hope y'all enjoyed this deep dive sneak peek into everything that went into the Colorburst ShadeTree blanket pattern.  This first issue was about two years in the making from synapse to release, and so worth it. Stay tuned for the rest of the parts in this post series! Can't wait to share all the cool goodies.
Happy crafting, y'all!
Rachele C.
*Disclosure: This post has affiliate links marked with an asterisk. Shopping through these links helps support CypressTextiles and doesn't cost you anything extra! Yay!